Atlanta, Buckhead, Milton, Suwanee, Marietta
Atlanta's Home Technology Experts
Home Automation Company
At Innovative Sight & Sound Atlanta, we offer custom home entertainment systems, easy-to-use home audio systems, automated lighting control and even security systems. Our belief is that technology is only ONE part of a complete solution. Our clients choose Innovative Sight & Sound over and over again because of our focus on providing concierge level customer service and industry leading technical support.
INNOVATIVE SERVICES
DESIGN
We work with clients to design, engineer, and plan a complete technology system to ensure all solution options are accounted for in their project with us.
PRE-WIRE
In a new construction and remodel projects, we pre-wire the space for all possible technology solutions - accounting for now and future features.
INSTALL
Our team of industry experts will install all the elements of your technology system, indoors and outdoors, with attention to detail, excellence, and professionalism.
PROGRAM
Once the components are installed, our next phase of service is to program the devices and the control system to connect and run your space.
SERVICE
Our relationship with our clients extends beyond installation. We provide top level service and support today, tomorrow, and always.
Custom Technology Solutions
CONTROL – A solid smart home system is easy to use, reliable and cost effective.
AUTOMATION – A solid smart home system is easy to use, reliable and cost effective.
Smart Home Automation Systems
Simplicity. That's what home automation is all about. Imagine adjusting the lights, the climate, even browsing your personal music library all from one simple to use remote. Control4 offers the best home automation systems on the market in terms of cost and reliability.
Intuitive touchscreens and remotes allow you to control everything from TV's and home audio to lights, HVAC and even your pool. Forget using multiple remotes, we keep it simple. Control4 is our control system to integrate your home technology systems at Innovative Sight & Sound.
Lear More About Home Automation HERE
Theater Screen + 4K Projector
Premium Quality Sound – fronts, surrounds, and subwoofers.
Automation & Control to connect devices, systems and environments all together
Seating – theater seating made for your space and comfort
Acoustic Treatments – to ensure the sound is perfect and your experience is fantastic
Lighting – movie lighting, mood lighting and room lighting..all controlled from a central interface.
Custom Home Theater Installations
With over a decade of experience installing surround sound, custom home theaters and high end audio systems, we have perfected the science of providing the technology our customers desire while preserving the carefully designed and crafted look of their homes.
This is why we use only trusted brands with proven track records. Our manufacturers and our team has the experience and the know-how to build the surround sound system of your dreams.
We will give you a cinema experience so immersive you won't ever want to step into a theater again. With total control of the lights, temperature, speakers, and all entertainment gear, your home theater just became a box office hit.
Learn More About Our Home Theater Installation services.
Integrated Lighting Control Systems
Innovative lighting solutions and window coverings can transform your home or business into a more dynamic, appealing, and productive environment. All connected into a central control system that is programmed to your lifestyle patterns and enhances the experience of your space.
Low voltage lighting brings a new level of efficiency, sustainability, and customization to your space. We use Control4, Colorbeam, and Lutron lighting products.
Climate Control (HVAC) Integration
Integrating your thermostats into your system allows you to control the climate throughout the house using one simple interface. Set temperatures, adjust schedules, and monitor your system from anywhere in the world.
We can even install occupancy sensors that allow your home to turn off rooms that are no longer in use.
Motorized Shades & Blinds
Increase your home's energy efficiency by integrating your shades and blinds into your system.
During the hot days of the Georgia summer direct sunlight can cause temperatures in your house to increase dramatically.
Motorized blinds can open and close automatically to keep your home cooler in the summer and warmer in the winter.
Home Audio Store: Residential Whole House Music Solutions
Play all your favorites in one room—or every room—from all your favorite streaming services. Enjoy the best tunes in the very best quality with music the way it is intended to be heard.
Our systems allow you to spend more time relaxing, and less time hassling with complicated controls. From one user-friendly interface you can choose what to listen to in every room of your house.
Now have jazz playing in the kitchen, classical in the dining room, easy listening on the back porch and oldies in the pool area. Your overall living experience can be enhanced by filling your home or office with your favorite sounds.
Lear More About Our Whole Home Audio Solutions HERE
With Innovative systems and solutions, you can enjoy all your streaming media, music, lighting and device control, and network access from your outdoor living environments.
Porches, patios, pool decks, fire pits, and lawns are outdoor areas we love to experience.
With all weather speakers and TVs, landscape lighting, security, and automation, the enjoyment of these spaces can be taken to the next level.
Learn More About Our Outdoor Solutions HERE
Our smart home systems allow you to leverage your home's security system to create even more peace of mind. You can monitor your home from anywhere inside the house, or from anywhere in the world. Need to disarm the system while you're out of town to allow someone into the house? No problem. Simply hop on your smart phone or tablet and you can disarm the system in seconds.
You can even check your security cameras while you're at it.
Integrating your security system also allows you to control lighting functions based on alarm events such as a fire or intruder. If your system detects either, it can turn on the lights, potentially scaring off a burglar, or giving you light quickly.
Learn More About Our Security Solutions HERE
We specialize in technology solutions for any office environment from meeting room spaces with interactive whiteboards and presentation solutions to a restaurant looking to provide entertaining audio & video for customers.
Connect, integrate, and automate your space to ensure your time is spent focusing on top priorities, not on figuring out how to make the technology work.
Lear More About Our Commercial Solutions HERE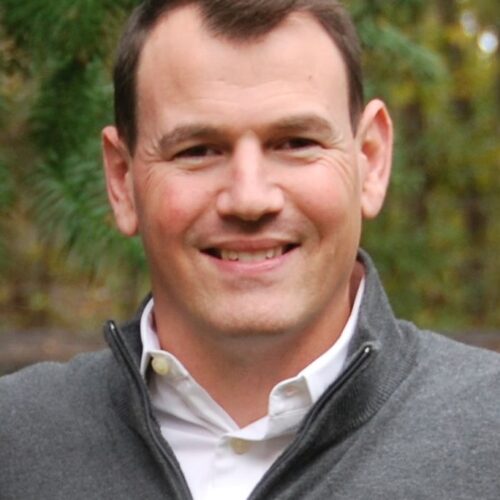 Jay is the location manager for Innovative Sight & Sound Atlanta. Jay is a audio/ video industry expert with years of experience in home automation and home theater integration. From design to install to programming, Jay has experience at every level of the process to best serve our clients in their projects from start to finish.
Our local teams at Innovative Sight & Sound are made up of industry professionals who strive to bring excellence to their projects and work hard to serve customers well each and every day.
At Innovative Sight & Sound, we have intentionally created an internal culture where continued learning and growth is a priority. We have seen that this helps our employees find a career path at Innovative and bring value to the company and our clients.
Call Us Today – (404) 465-1982
ARCHITECTS, BUILDERS, AND DESIGNERS
A perfect partner for your next project
We love partnering with architects, builders, and designers in creating amazing spaces where technology compliments the environment and increases people's enjoyment of their home!
Our experienced and skilled team of design engineers, project managers and technicians work closely with clients and their design and build representatives to bring the vision for a home or business to life.
LEARN MORE
Innovative Sight & Sound
6669 Peachtree Industrial Boulevard, Suite A
Norcross, GA 30092
(404) 465-1982
---
HOURS OF OPERATION
Monday – Friday | 8:00AM to 5:00PM
* Showroom Open By Appointment Only *
---