CHARLESTON, MT. PLEASANT, KIAWAH ISLAND, DANIEL ISLAND
Charleston's Home Theater & Home Automation Company
CALL US TODAY 843-737-6145
Home Automation Company in Charleston SC
At Innovative Sight & Sound Charleston, we specialize in smart home automation, custom home theaters and media rooms, lighting solutions and fixtures, motorized shades, whole home audio + video, outdoor entertainment, networking, voice control, and landscape lighting, and security.
We integrate technology solutions into people's everyday lives that are simple, reliable, and scalable. Our goal is to enhance people's lives through our solutions – helping them find more time, convenience, and enjoyment. Our belief is that technology is only ONE part of a complete solution.
Our projects take us from Kiawah Island, Downtown, Daniel Island, Mount Pleasant, IOP, to Sullivan's Island. Contact us today and find out for yourself why we're the top integrator in Charleston.
INNOVATIVE SERVICES
DESIGN
We work with clients to design, engineer, and plan a complete technology system to ensure all solution options are accounted for in their project with us.
PRE-WIRE
In a new construction and remodel projects, we pre-wire the space for all possible technology solutions - accounting for now and future features.
INSTALL
Our team of industry experts will install all the elements of your technology system, indoors and outdoors, with attention to detail, excellence, and professionalism.
PROGRAM
Once the components are installed, our next phase of service is to program the devices and the control system to connect and run your space.
SERVICE
Our relationship with our clients extends beyond installation. We provide top level service and support today, tomorrow, and always.
https://www.youtube.com/watch?v=CTrB3uoN1Hs
ARCHITECTS, BUILDERS, AND DESIGNERS
A perfect partner for your next project
We love partnering with architects, builders, and designers in creating amazing spaces where technology compliments the environment and increases people's enjoyment of their home!
Our experienced and skilled team of design engineers, project managers and technicians work closely with clients and their design and build representatives to bring the vision for a home or business to life.
LEARN MORE
LIGHTING SYSTEMS, FIXTURES, MOTORIZED WINDOW TREATMENTS
Innovative Environments is a specialty division of Innovative Sight & Sound, specializing in interior lighting solutions, window treatments, exterior lighting, landscape lighting and exterior motorized shades for residential and commercial spaces.
LEARN MORE
LIGHTING SYSTEMS, FIXTURES, MOTORIZED WINDOW TREATMENTS
We have a team of experienced and professional electrical contractors that are familiar with all residential electrical needs from small service repairs to whole-home projects.
New construction electrical services, home generator services to keep your home functional even during power outages, rewiring, building code consultation, security lighting, water heater service, swimming pool, and hot tub electrical services, and more.
OUR TEAM
Our local team at Innovative Sight & Sound of Charleston is made up of industry professionals who strive to bring excellence to their projects and work hard to serve customers well each and every day.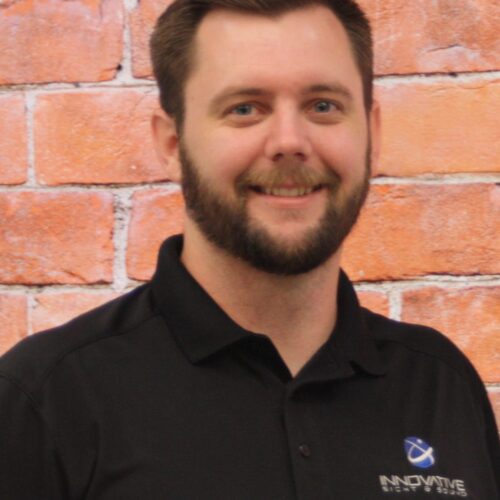 In December of 2009, Ryan went to work for Innovative Sight & Sound where he started as an entry-level technician back when it was just four technicians at the Santa Rosa Beach, FL location. Over the next several years he learned the residential AV industry and as the company grew, he became the project manager overseeing all the projects.
It was in September of 2014 when Ryan and his family were given the opportunity to move to Charleston, SC, and open an Innovative Sight & Sound branch. Over the next several years Ryan worked to build relationships with builders, architects, designers, and clients to grow the Charleston, SC location.
As the Charleston location continued to grow and become a large contender in South Carolina's residential AV and automation market, Ryan had an opportunity to help bring a local electrical company on board to start the first electrical division of Innovative in the Charleston, SC area.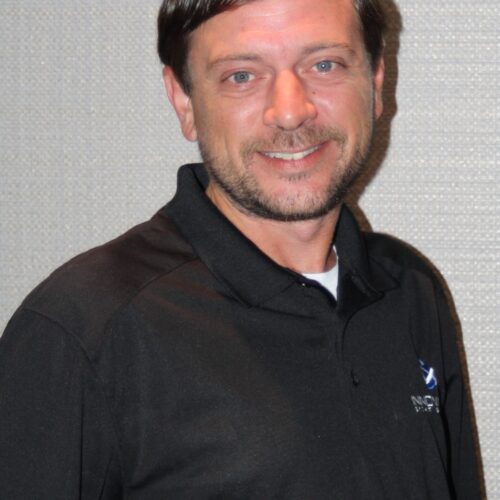 In 2002, Dray started working for a local telephone company in the Charleston area and is where he got his start in the low voltage and structured wiring industry.
Then in 2011, Dray went to work for a small audio-video company that specialized in high-end custom homes on Daniel Island. He spent the next four years learning the residential AV industry and all that it entails.
In August of 2015, Dray was hired on by Innovative Sight & Sound as their first technician hire for the Charleston, SC location. Over the next several years Dray worked his way up from an entry-level technician, to a team lead, service tech, project manager, and now Service Manager for Innovative Sight & Sounds Charleston branch.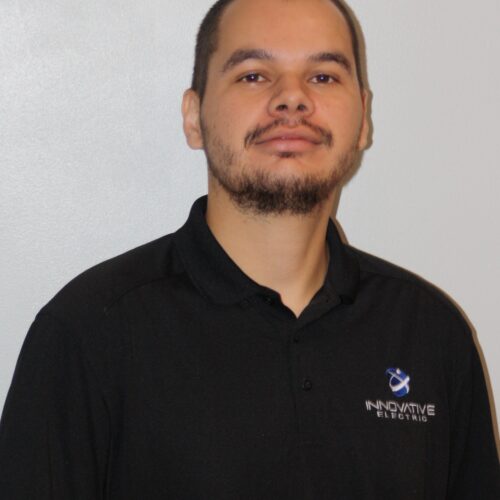 In 2013 Juan joined the electrical industry as an apprentice for a large electrical contractor in the Charleston area the primarily focused on track homes. In 2014, he became a lead man and ran his crew for the next couple of years.
In 2016, Juan became a journeyman and went to work for an electrical contractor that specialized in high-end custom homes on Daniel Island, Kiawah Island, and surrounding areas. He spent the next few years learning all aspects of a residential electrician and it was not long before he wanted to take the next step to become a fully licensed electrician.
In 2019, Juan passed all the requirements and received his electrical license where he then went on to start his own company doing residential electrical work. At the beginning of 2020, Innovative was looking to start an electrical division and working with Juan on previous projects, we knew he was the right fit to come and run our electrical division here in Charleston, SC
Innovative Sight & Sound
5060 Coosaw Creek Blvd
North Charleston SC 29420
(843) 737-6145
---
HOURS OF OPERATION
Monday – Friday | 8:00AM to 5:00PM
* Showroom Open By Appointment Only *