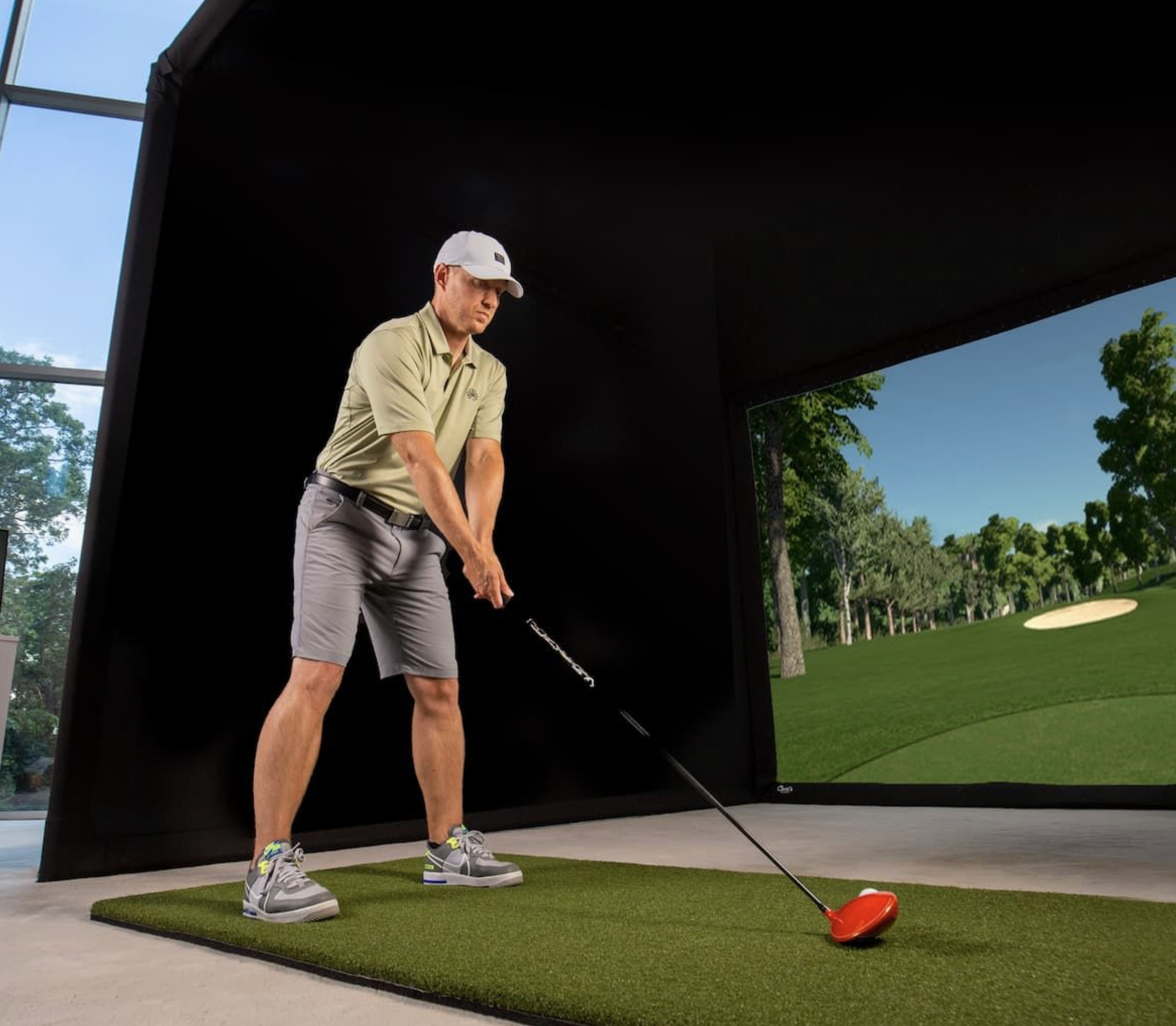 Golf Simulators
With a Golf Simulator from Innovative, you're not only enjoying the best golf simulation experience possible year-round, but you're also improving your game on some of the world's most popular golf courses.
Innovative's design team will work with you to create a custom golf simulator tailored to your space dimensions, uses, and budget.
Benefits of a Golf Simulator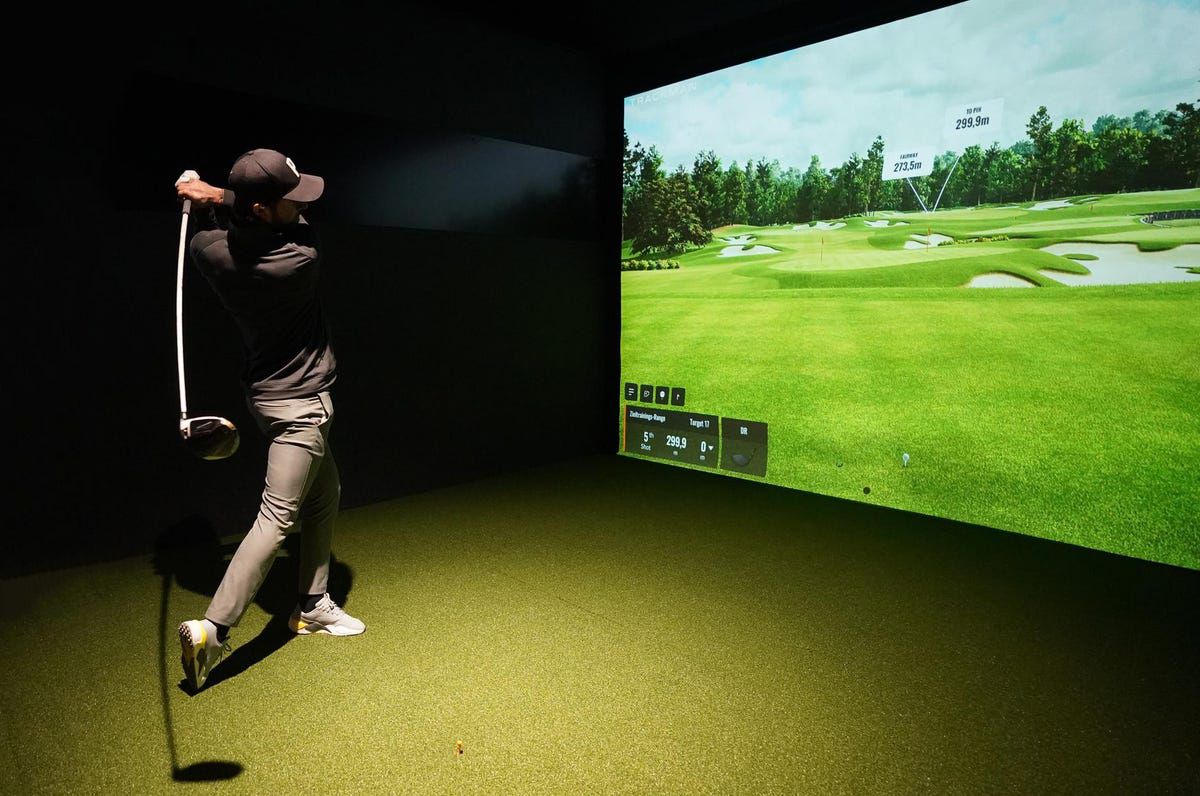 A Golf Experience Designed Just for You
Having a golf simulator in your home offers several benefits, including:
Convenience: You can practice and play golf at any time, without having to travel to a golf course.
Year-round access: Golf simulators allow you to play in any weather conditions, so you can continue to practice and improve your skills even during winter.
Improved accuracy: With the use of sensors and computer software, golf simulators provide accurate feedback on your shots, helping you identify and correct your flaws.
Increased fun: Golf simulators can be used for both practice and play, making golf more fun and enjoyable.
Cost savings: In the long run, having a golf simulator in your home can save you money on greens fees and travel costs.
Overall, a golf simulator can be a valuable investment for golfers who are looking to improve their skills and enjoy the game more.
Elements of a Golf Simulator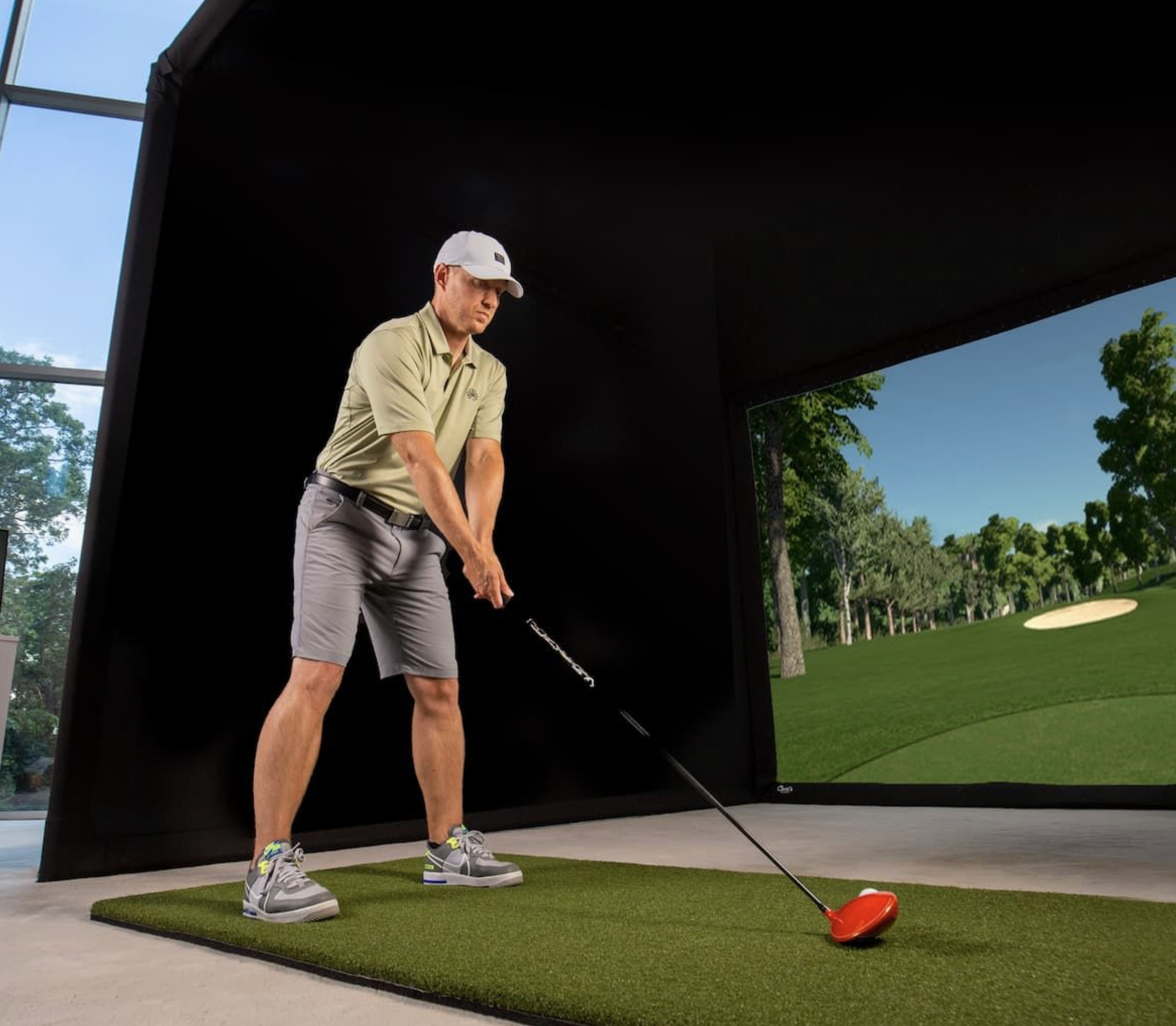 Enclosure
A great golf enclosure makes all the difference in your golf simulator setup. All made from the best materials to keep your space safe.
Turf
Driving, chipping, putting – Combo Mats are the ideal practice environment for all of your golf game, combining Pure Impact Turf with Putting Greens.
Software
Next-level your golf game with actual club impact and ball spin videos of each shot and golf with any ball you choose via the non-marked ball tracking technology.
Launch Monitor
Precise ball-tracking is combined with the most comprehensive club data in the leading overhead simulator technology on the market.
Projector & Hit Screen
A premium projector for an immersive, true-to-life golf experience combined with high-quality golf-hitting screens, designed and tested to withstand direct impact.
Swing Cameras
Swing Cameras let you record your golf swing during your practice. Simple plug-and-play golf swing analysis with instant visual feedback!
A

Custom

Golf

Experience

in your home

year round

that's all yours

Installed

by

Innovative
Let's Build Your Golf Simulator
Innovative Design Center Locations
ATLANTA, GA
Our Georgia location serves the entire Atlanta metro and surrounding areas. Contact our team for your project needs.
CHARLESTON, SC
Serving clients in Charleston, Daniel Island, Kiawah Island and Mt. Pleasant. Click here to get started on your next project.
TAMPA / CLEARWATER
Serving customers in Tampa, Clearwater, St. Petersburg and Naples area. Connect with our local team by clicking here.